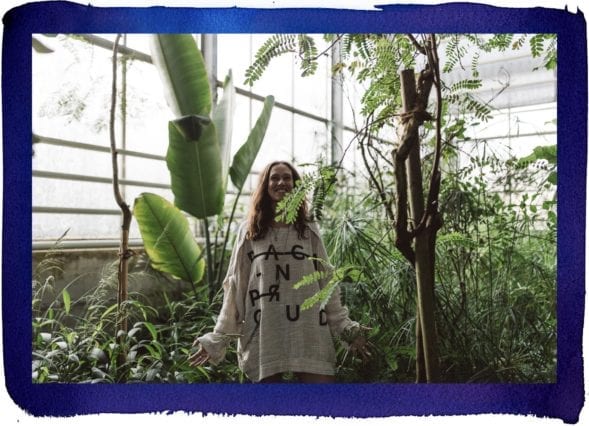 Katarina uses her organisational dexterity, humour and compassion to administer and answer any questions you may have about Original Wisdom programmes. 
A member of Lucy's long term Sanskrit study group, she also offers beginners Sanskrit 1-2-1's, marks the homework on the 'learn to read Sanskrit ~ online' course and offers yoga nidrā on Original Wisdom retreats. Katarina is a wonderer and a wanderer whose lust for life and secret drive to walk on the wild(ish) side have taken her to various places around the world in the past few years–from living in Morocco where her yoga journey started to Bali where she did her first yoga teacher training and then bringing her full circle right back to Ljubljana, Slovenia where she grew up. 
She's a dreamer, a lover, and someone who believes in the magic of rest. Besides being a yoga teacher and a lover of words, Katarina continues on being a student, dedicating her time to diving deep into yoga nidra, yoga for women's health, Tantra yoga and Sanskrit. Her life mission—to evoke compassion in all of us for all of us—is being brought forth in the classes she runs mostly in Slovenia. Details of her slow flow classes, yoga nidra's, women's circles and frequent karma yoga events can be found here.