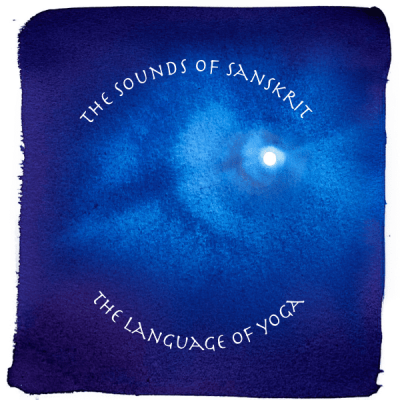 The sounds of Sanskrit ~ the language of Yoga
A four part dive into the sounds of Sanskrit for those wanting to experience the vision of yoga through an enquiry into the sound, meditation and scholarly precision.
Course Material
Experience the meditative quality of the 16 vowel sounds, known as the 'divine mothers'.

Deepen your vision of  yoga through an immersion into the gāyatrī mantra. We will sound the mantra on one tone.  In this way we can feel the precision of the tongue as it becomes a baton of truth dancing the mantra into being.

With no frills or fanfare we learn to trust the inherent power of the sound to carry the meaning. The process stirs emotions and beliefs to be seen and released as we embody the mantra and witness the entire tradition begin to open up.
We will then  journey through 'the four pada' to discover what the gāyatrī really means as it takes us on a journey through the three realms of being; physical, subtle and causal.
Learn how to sound the bīja mantra (it won't be what you expected!) and experience their transformative power.
Experience the essence of sound, and lay the foundations for a revelatory understanding of the  yoga sūtra, a work whose meaning is found in the sound.  
Learn how mantra work: discover the four stages of speech and the significance of the gross, subtle and causal in the Sanskrit language.
How do you sound the most mystical of sound 'oṁ'?
Learn to pronounce the Sanskrit alphabet, āsana names, and Gods and Goddesses.
Experience the mystical origins of the Sanskrit language through the śiva sūtra.
Learn to pronounce the Sanskrit alphabet and discover its connection with the five elements.
Experience the significance of the veda for deepening our knowledge of yoga.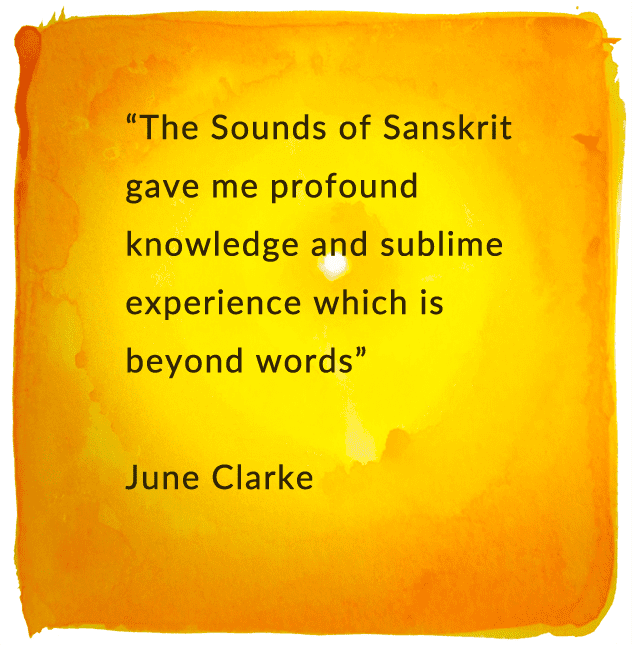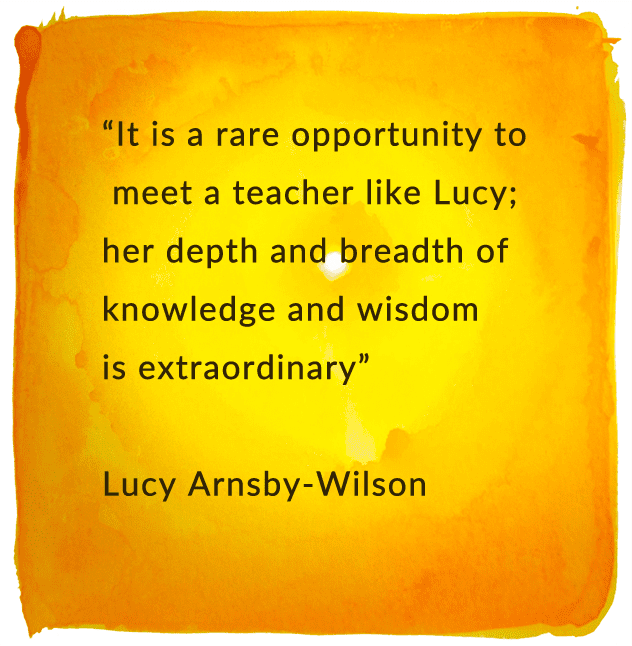 About the Sanskrit language:
Sanskrit is the language of ancient India, the mother of English, and the language in which all the yogic texts were composed. Fabled for its mystical power, each letter holds a unique resonance. Feel this resonance for yourself by learning how to correctly pronounce these letters.
The study of the Sanskrit language is in itself a spiritual discipline. Our mind tends to be only as free as the language in which it is has been moulded by. Engaging with the Sanskrit language has the capacity to allow a wisdom and a knowing outside of our normal thinking processes to arise within us.
The Sanskrit language is an aid to:
Understanding in depth the wisdom of the Upaniṣad and the Yoga Sūtra.
Understanding spiritual concepts which are not capable of accurate expression in English
Purifying the mind through sound
Understanding the laws of creation
Learning sound meditations effective in tuning the mind so that it becomes a suitable vehicle for self-realisation
Enlightening the experience of our own language.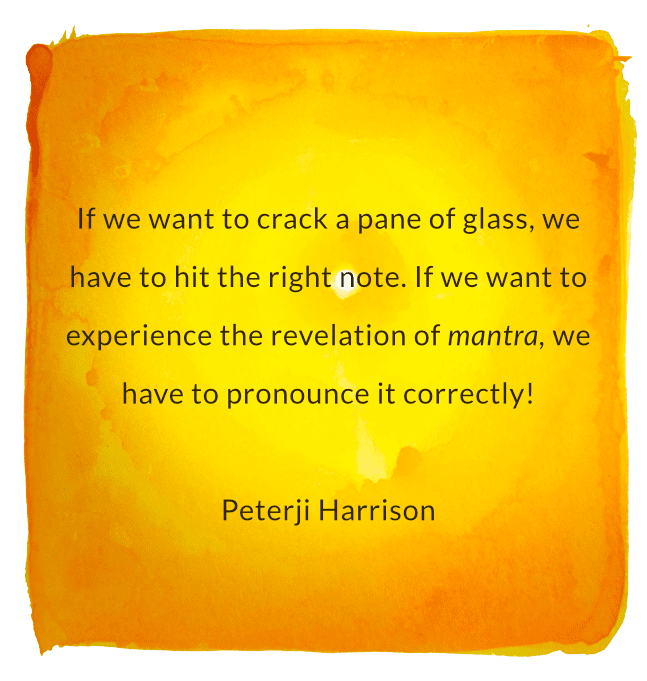 "It has been mind exploding what I have learned with Lucy. mantra that I have been working with for over 10 years have been unlocked and a deeper wisdom and presence revealed. I totally trust Lucy's teachings, it is crystal clear that she has studied and experienced these sounds and teachings deeply and her depth of knowing emits brightly from every sound and every breath. Thank you so much Lucy, I can't wait till the next course with you."
Lucia Guerin
"Words will not do this justice as the experience of studying, sounding and sitting with Lucy is really something quite extraordinary. I have known Lucy many years and have seen her grow into one of the most knowledgeable, rounded, connected and generous teachers I've ever met.  I feel I have just begun to scratch the surface of what there is to 'know' in relation to sanskrit and chanting and have total faith in Lucy being able to guide me all the way!"
Leah Barrett
"I have never met a person like Lucy, and what a privilege it is knowing her! My 200hr yoga teacher training group had the great fortune of having Lucy lead us through yoga philosophy and some very profound ancient teachings. With her guidance, material like the "Yoga sutras of Patanjali", which I can find difficult to absorb on my own, absolutely came alive. 
Her style of transmitting information is a well crafted art. It was such an incredible experience that during a break I asked Lucy how it was possible that I've never possessed such a direct line of focus before this? She explained that these teachings, when passed along from a place of true knowing, take on that type of energy that I had experienced. 
So, it's a bit difficult to express how profound her presence in the room was. It was something else. All I can do is say thank you, Lucy, for taking me on that journey. My journey into true knowing and onto deeper levels of conscious has been so positively effected by our meeting!" 
Jeff Lester
Lucy teaches in the moment from a fundamental well of deep, sustained, long and uninterrupted heartfelt practice. And that intimacy with her own practice is powerfully communicated even to such a raw student as me. I trust her. And for all the hugeness of what she's teaching I have this constant sensation that there is an ocean of wisdom beyond the drops that she's spooning into our hungry mouths. I have been profoundly moved by the work. Lucy has lit a spark in me to want to understand and feel it more."
Zoe Reason
This is just so different to any other course that I have done, the impact of the Sanskrit sounds has been quite fascinating and profound. I felt very held within the space you create, so thank you for sharing your magical wisdom. 
Rebecca Fox
With Lucy as our luminous guide, we have polished the mṛtyuñjaya mantra and found a more subtle sound that vibrates with the inherent meaning of the mantra; we try to catch this meaning; in the cavern of our mouths and on the tips of our tongues, a vibration, a quality, we listen and repeat, silence; something understood.
Glenda Duester
Lucy Crisfield hands us the keys, guiding us to open and navigate the treasure trove of secrets of our very existence through the Sanskrit language.  Lucy embodies Sanskrit wisdom, the years she has dedicated to meticulously studying the language and its associated philosophy is a joy to behold.  At the conclusion of each session, I feel deeply serene, the vibrations of the Sanskrit language dancing around and within me, re-directing future me…..
Sudeshna Sarkar
In exploring the mṛtyuñjaya with Lucy I also have found a few new and shimmering layers to the hidden depth held with in this mantra. Lucys ability to bring to life the radiant and shinning qualities of the mantra are spectucular. She is filled with deep knowledge and love of this language and takes the student on an exploration full of discoveries and adventures. I would wholeheartedly recommend Lucy for connecting and exploring to the ancient and meaningful gems of the wisdom in sanskrit.
Katrina Shee-Han
In Lucy's teaching of the mṛtyuñjaya mantra a world opened. A world where energy swirled, flowed, waved and moved like a dance through my mouth. And this produced a sound. And it all felt sacred.
Lucy facilitated a channel opening. With her precision and extensive understanding, she got me to feel the difference between a lovely song and the sound that came from somewhere, through me, in the world. I was transported into a larger reality than my own through her skilful and power-filled guidance.
This is an experience beyond words that feels so real, I could dissolve in it."
Anja Saunders
Inquisitive, resourceful, generous and accommodating, Lucy's genius in the realm or sound is shared with an unassuming wit, humour and kindness of character. My recommendation of Lucy is sincere, and comes with the request of those who are as sincere, to entertain an opportunity of exploring the richness of the Self through the guidance of dear Lucy's stellar mastery.
Jennifer Gillis
After the first chanting workshop I did with Lucy Crisfield, I felt a sense of transformation. It is difficult to describe in words but the world felt different! Lucy manages to teach people of mixed experience in a group with absolute authority, clarity and authenticity. She is an inspiration. She allows the chants to 'speak for themselves' whilst illuminating their meaning when appropriate. I feel total trust in her as she lights the way to the new experiences and understandings gained by chanting.
Amanda Owen
Thank you very much Lucy for being so faithful to the sutras' conciseness, juiciness and simplicity. Your teaching was precisely that and made dipping a toe into the scriptures world much less daunting. Your style of teaching is both direct, focused, dedicated, strong, joyful and so simple. You were a real joy to be around. 
Valerie Hartwich
For me learning from Lucy opened a door of resonant Grace that has been life changing. When I work with what she has taught me , it feels as if pebbles of Divine Sound drop into my being and waves of vibration flow out from me. There aren't words to express the gratitude I feel in being given an opportunity to explore and experience these authentic teachings of Sanskrit Sounds. Lucy as a teacher is warm, intelligent, inspiring, and kind, what you learn from her is profound. Her dedication, courage, integrity and intelligence on her path with this Ancient Wisdom is humbling, truly a blessing for all who are lucky enough to learn from her. I am so grateful to call her my teacher.
Belinda Canevali
Lucy Crisfield hands us the keys, guiding us to open and navigate the treasure trove of secrets of our very existence through the Sanskrit language.  Lucy embodies Sanskrit wisdom, the years she has dedicated to meticulously studying the language and its associated philosophy is a joy to behold.  At the conclusion of each session, I feel deeply serene, the vibrations of the Sanskrit language dancing around and within me, re-directing future me.
Sudeshna Sarkar
I just wanted to say thank you so much for the incredible retreat, it was one of the best things I have ever done. You really brought the sutras to life and made them easy to understand. I had a very deep sense of understanding and believing in them and I have been reflecting on and keeping in mind much from the retreat since I left.
Rachael Hilliyer
Collectively, India has been seen through me for 8 months over recent years, it's another place to feel at home. That said, your approach and methodology opened me up to understand a little more. For the first time, Sanskrit felt accessible, however is was the sensation of what I felt that really touched me, more so than 8 months in India, so that you for that gift.
You really did leave the group totally enchanted and willing to exploring more.
Massive thanks again for such an incredible weekend.
Namaste,
Eva Thompson
Thank you SO much for such an enriching, fun, loafing-about and deep exploration of the sutras and meditation in wonderfully beautiful and hospitable environs and with a group of generous and supportive people, to all of whom you have clearly offered so much – and continue to do so. I feel very privileged to have crossed paths with you.
Christopher Perry
The Sanskrit course with Lucy was a wonderful experience and a start of an amazing journey. I first attended a taster day and got completely hooked! Having completed Lucy's introduction to Sanskrit course I can't wait for the next one to begin.
Lucy is a knowledgeable and inspired teacher. Her passion for the topic is infectious. It's a rare opportunity to meet a teacher like Lucy and I'm very grateful for having had a chance to be taught by her! I can't wait for the next course and highly recommend working with Lucy when an opportunity presents.
Dominika Sieradzka
Sounds of Sanskrit is a journey into a language of poetry and love. It has an ancient connection with the source of language,  which is carried through to our own language, often unconsciously. For instance, in Sanskrit the root of our modern word for wisdom has its roots in the syllable 'vid'.  Lucy is one a very small handful of people worldwide who has steeped herself in Sanskrit to the extent she embodies it in her life. Which is perhaps the reason it has such close affiliations with yoga practice – The right words and primal sounds reflecting a healthy way of being in and relating to the world:  A living practice of sound, movement and silence.    Your awareness of your tongue will never be the same after this course. In western languages it is a muscle which has largely atrophied. In Sanskrit it weaves a living song by dancing with the essential sounds of life.  Lucy will guide you beautifully through this rich landscape.  
JJ Middleway
Lucy's Sounds of Sanskrit course provides profound knowledge and sublime experience which is beyond words. The course is informal and flexible whilst being well structured and supported by written material and recordings. Lucy is the very best teacher, using her own spiritual development and experience to inspire and encourage participants. I highly recommend this course to anyone who is either on a spiritual path or seeking one.
June Clarke
Through Lucy's depth and breadth of knowledge and wisdom, I felt completely inspired and engaged throughout this course and beyond. During the course, I began to embody the sounds we worked with and to experience them on a completely different level, despite having experienced some of them for 20 years! 
Not only has this been a very deep and rich personal journey but the sound work combined with Lucy's knowledge and interpretation of the Yoga Sutra has greatly informed my work as a yoga therapist and psychologist. I feel very grateful to Lucy for distilling what feels like more than a lifetime of hard work, curiosity and devotion to make this available to me and others. 
Lucy Clarke
Thank you Lucy I've really enjoyed the Sounds of Sanskrit, it's taught me so much. I believe it's helped me to find a sense of peace within me that I didn't have before. The sounds feel very primordial and resonate with a deep sense of one's inner being. It's like "Wow" this is what's been missing from my life! Now I've found it I don't want to let it go. I want to keep learning more and immersing my soul in these beautiful sounds. 
Thank you Lucy, you've opened my eyes, my heart; my essence to something profoundly special and deeply powerful.
Michaela Christophers