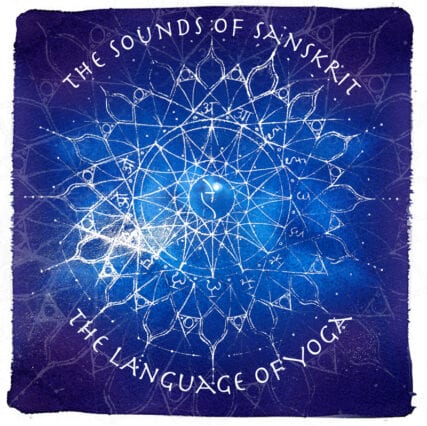 THE SOUNDS OF SANSKRIT ~ THE LANGUAGE OF YOGA
Digital album 
A journey to the core of the yoga tradition through mantra in its purest form.
21 acapella mantra from the Sanskrit tradition.
Stunning 46 page digital booklet (with a black and white print option) filled with personal stories and teachings about the inner power of mantra.
Option to buy as a gift!
A path to the vast and resonant world of the Sanskrit language.
A path to meditation or to enhance deep rest.
A companion to further study for anyone wanting to deepen their experience so that they too may embody these frequencies.
preview of the ACCOMPANYING ALBUM BOOKLET
Do you feel like you need a gift?!
You've got this so far so I'm assuming you have some interest in these sounds and stories. But, you may still not be sure!
If I told you how much the production of this album cost (without me earning anything for my time), you would be astounded. So if you feel you can support this work, it would be very much appreciated. 
And, I am a fan of random acts of kindness, especially in these times which are feeling precarious for us all.  My desire is that we can all find the space to connect with our 'Original Wisdom' so if you are feeling in need of a pick me up and would like to receive a beautiful gift from the universe, or if you simply cannot afford the £10, then please email katarina@originalwisdom.co.uk and she will send a copy over to you. 
With love,
Lucy